Some things are better imagined but the performance of an industry isn't one of them. There is an essential need for proven facts with data to back them up.
This will guide potential investors and CEOs in making informed choices and also help industry stakeholders gauge their progress, identify successes, and pinpoint areas for improvement.
Every day, countless items are being shipped in and out of your country: and a significant fraction of these shipped goods are from ecommerce businesses to someone you know.
I know the number of times you have come across ecommerce (as a word/activity) is getting close to hundreds and this is because it is gaining traction. Adaptation to ecommerce is no longer an option but a survival strategy.
But why is it so? What is the evidence that explains the pulse of e-commerce?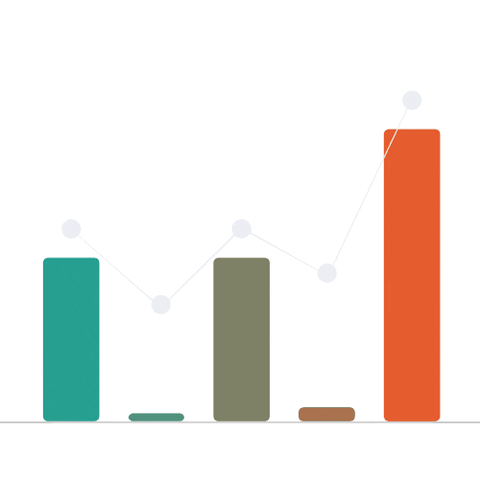 As of July 2023, the global population of internet users equals 5.19 Billion. That is over 64% of the world's population! (Statista)
Remember, the internet is the land on which ecommerce is built. So, we can interpret this to say, ecommerce businesses are potentially visible to over 5 Billion people. This already suggests what the state of ecommerce looks like. Let's see a clearer picture:
What growth looks like
Have you heard a fact that made your jaw drop in surprise today? Lean closer, I'm about to tell you one.
The global ecommerce market has a growth rate that is twice as fast as the growth rate of the global economy. To put this in numbers, its value is projected to reach over US$3.5 million this year, and experts say the rate at which it will grow in the next four years is 11.2%. (EcommerceDB)
Where a typical ecommerce business is likely to get its next customer
For every business, there is no growth without customers, right?
So, one of the key reasons for ecommerce growth is the number of social media users today. There are over 4.8 billion of us. (Statista) In fact, a recent study by Shopify revealed that social media referrals contributed to 17% of all their online sales in 2022.
Another factor is the number of smartphone users today.
There is a high chance that less than 10% of those you know do not use a smartphone. Taking a wider look at it, of the world's population, there are about 85% smartphone users. (Statista)
Ecommerce customer base now and later
To aggregate this large group of social media customers, smartphone users and other uncategorised ecommerce customers, we'll arrive at over 3.8 billion ecommerce users today. (99firms)
There are projections that this number will surpass 5.29 billion by 2027 (Statista). This is higher than the combined populations of the United States, China, and India, three of the world's most populous countries!
Revenue projections in ecommerce
With the evidence above, you can already picture the future of ecommerce revenue, can't you?
By December this year, the value of the global industry is likely to be US$3.64 trillion. That's a lot. The market is expected to grow further at an 11.16% annual rate to reach US$5.56 trillion by 2027 (Statista).
Also, the Nigerian ecommerce market is projected to make around US$6.71 billion this year (Statista).
Let's bring this a bit closer, Jumia's gross profit margin improved from 10.8% in Q1 2022 to 14.4% in Q1 2023.
To be precise, this Nigerian ecommerce brand made $221.9 million in 2022, which is a 24.7% Year Over Year increase from 2021, when it earned $177.9 million. (ThisDay)
Now that you can feel the pulse of ecommerce as an industry, will you consider it one of your potential income streams? Give us a call, and let's get started today (or tomorrow).